Weight Loss Smoothie Recipes for a Healthier You
Smoothies. When you hear the word, you immediately think of something sweet and sinful, the milkshake's close brother. But did you know there are actually healthy smoothies? That there are weight loss smoothies?
The best power drink for those who wish to lose weight are smoothies. These drinks, apart from fighting off everything from stress to cancer, allow you to choose the ingredients you want to use that would satisfy your taste buds.
Therefore, make sure to include superfoods that will add even more oomph to your smoothie.
Why Are Smoothies Good for Weight Loss?
With weight loss smoothies, you get all the nutrients you need daily at the right amount. And this is without going over or going below the needed daily calorie intake.
Not only that, they taste great too. You can mix up your favorite nutritious foods to create a tempting and luscious blend.
Aside from smoothies, you also have a choice to a number of natural weight loss foods available.
Weight Loss Smoothies Can Fill You Up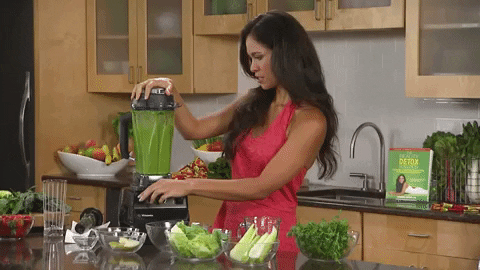 Putting a lot if ingredients in one glass is one good reason weight loss smoothies can fill you up.
You can also add some energy greens---even those greens you couldn't imagine eating.
Weight loss smoothies provide a good balance of protein, complex carbohydrates, and healthy fats. On top of that, its vitamins and nutrients can definitely fill your tummy up and get you going through the day.
Smoothies are also high in water content. This helps in making you feel fuller longer.
You Get to Count Your Calories
Depending on your height, weight, the amount of exercise you get, and the lifestyle you practice, you need to know your needed daily calories.
For weight loss, nutritionists recommend aiming between 300 and 400 calories. So be sure to take note of your calorie intake when you blend your smoothie ingredients together.
Suggested Weight Loss Ingredients
When deciding on what to put in your weight loss smoothies, here are some suggested weight loss ingredients you can choose from.
Avocado
To add creaminess to your smoothie, this monounsaturated fruit will best substitute your fatty dairy products.
Berries
Berries of any kind are just some of the natural weight loss foods that can add sweetness to your smoothie. Not only that, they have a minimal amount of calories and sugar. These are also high in fiber and antioxidants, which are good for your health.
Coconut Oil
Instead of being stored as fats, the predominant fats (medium chain) in coconut oil are used by the body for energy. This superfood keeps you satiated, energized, and feeling good. The best coconut oil for your body is organic virgin coconut oil.
Leafy Greens
Leafy greens are a powerhouse of all strengths. They are packed with phytonutrients and are low in calories. Obviously, these are great ingredients to keep you in shape and keep you healthy.
Stevia
Stevia, a natural zero-calorie sweetener, adds flavor to your smoothies. They are usually added if the sweetness from your fruits are not enough.
Weight Loss Smoothie Recipes
Using your blender, you simply need to combine all these ingredients together, add water or ice for the desired consistency, and enjoy.